HONOLULU —U.S. Customs and Border Protection (CBP) officers in Honolulu intercepted and seized a shipment of cocaine transiting through Hawaii from Juarez, Mexico to Australia.
"CBP works diligently to disrupt the flow of illegal narcotics, whether coming into or transiting through the U.S.", said Brian J. Humphrey, Director of Field Operations in San Francisco. 
The shipment, labeled "aluminum machinery tools", contained three aluminum blocks, shrink-wrapped and palletized, each weighing approximately 165 pounds.
CBP Officers inspecting the shipment discovered a white, powdery substance that tested positive for cocaine.
After further examination, nine packages of cocaine were extracted from the blocks, with a total weight close to 21 lbs. and an estimated street value exceeding $250,000.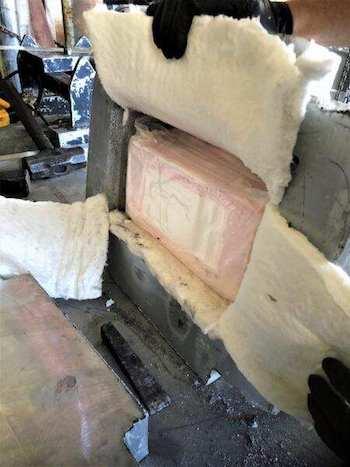 U.S. Customs and Border Protection is the unified border agency within the Department of Homeland Security charged with the management, control and protection of our nation's borders at and between official ports of entry. CBP is charged with securing the borders of the United States while enforcing hundreds of laws and facilitating lawful trade and travel.